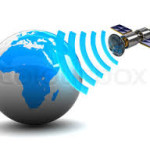 Telephone: +1 (954) 538 – 6110 – US Phone Number for the m/v Africa Mercy which is via Satellite – you only pay for a call to Florida in the USA
Extension:  4236 Cabin
Extension:  1103 Office
Cell Phone:
+ 237 673 399 569
Both Extensions have voice mail available. 
Please note that in Africa, we are normally 5 to 8 hours ahead of the time in the USA.
I am currently 5 hours ahead of Indiana Time in Cameroon)
My African Mobile Phone can receive text messages but check your rates as it is international.
 E-Mail Addresses:
Keith.Brinkman@yahoo.com
krb@keithbrinkman.com
https://twitter.com/BrinkmanKeith
WhatsApp  + 229 62 89 21 25
---
Postal Address: Mercy Ships
Keith R. Brinkman
P.O. Box 2020
Lindale, TX 75771-2020 USA in Europe Mercy Ships Holland
Ridderkerkstraat 20
3076 JW Rotterdam
The Netherlands
Mark with my name and whether Container or Crew Mail.  
Shipping Address: Mercy Ships
Keith R. Brinkman
15862 Hwy. 110 N.
Lindale, TX 75771-2020 USA
Prior to sending a package, please contact me as there are two options – one via Crew Mail with DHL and it is expensive (.60 cents US per ounce) which normally arrives within a month or via our shipping containers for which I don't have to pay a fee and it normally arrives within 3-4 months.